GO BACK TO ANNAORBERG.COM
BLOG CONCEPTS
WWW.ANNAORBERG.COM will mime the personal expression your blog needs to imitate the intimacy of the blogosphere
STEP 1: order a blog template with a theme of your choice (below are examples). STEP 2: Create a blog on any weblog account publisher. STEP 3: Upload your custom-made template to your new blog.



---


MY FANTASY POEMS TEMPLATE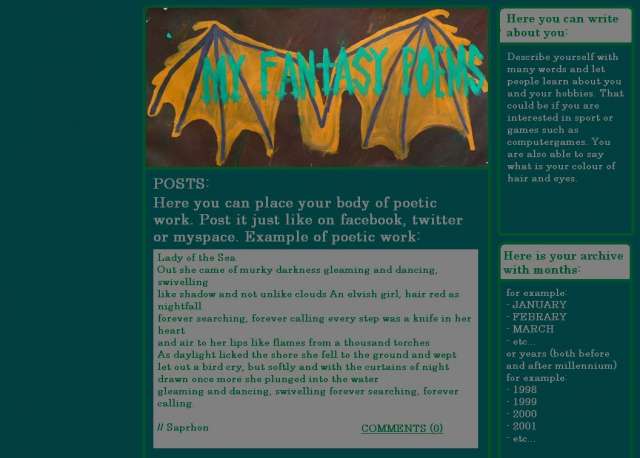 TWEEN BLOG TEMPLATE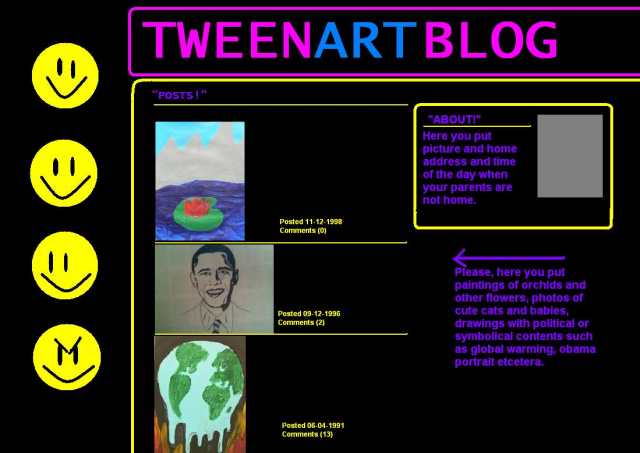 BACKPACKER BLOG TEMPLATE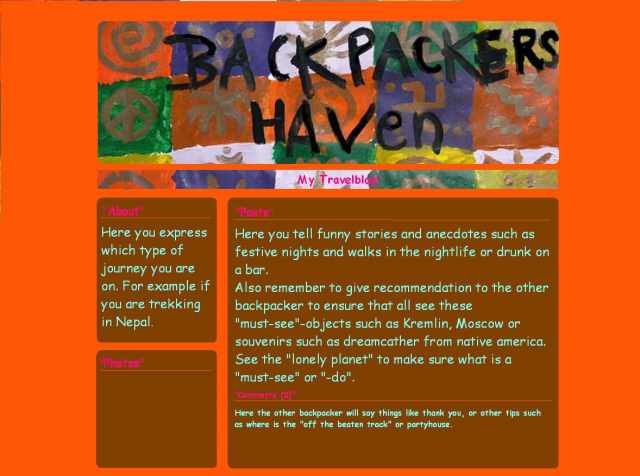 order a blog concept from annaorberg.com by mailing info@annaorberg.com